VERSATILITY IN AND OUTSIDE THE BOX
Reebok athlete, Zeke Grove, unpacks the secret to balancing life as a father, husband, business-owner and elite athlete.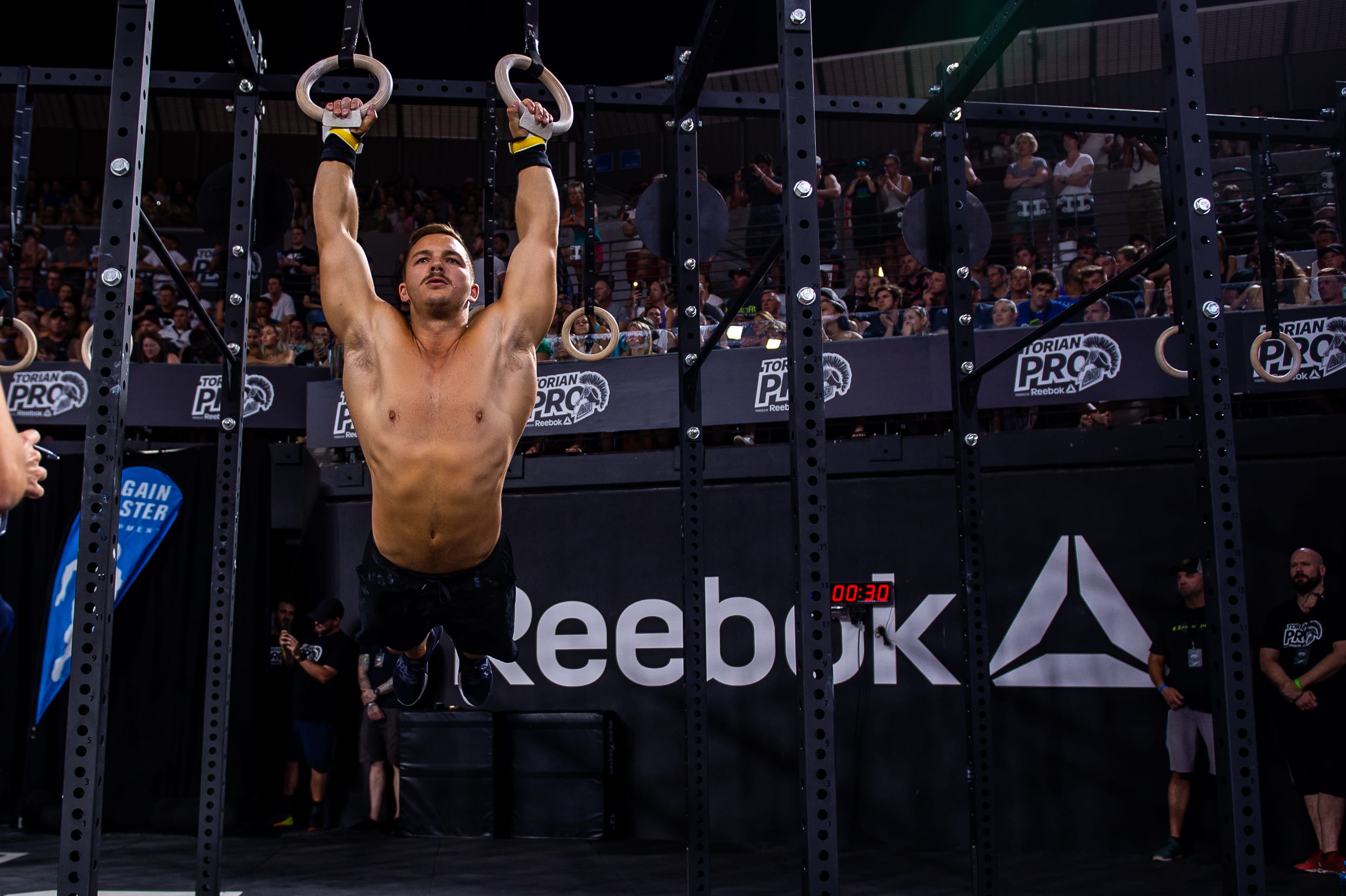 For many, balancing the demands of work, family, exercise, and social hangouts is overwhelming- some might say impossible at times. It can demand constant flexibility, prioritisation, and review as we juggle life's plates, doing our best to avoid letting one slip in our effort to reach our goals.
The need to remain flexible while managing family, sport and work, is nothing new for CrossFit star, Zeke Grove. As a devoted husband to wife, Lauren, father of son, two-year-old Zephyr, and newborn Lakey, Zeke is also a decorated CrossFit athlete who needs no introduction within the CrossFit community. For those not privy to his sports achievements, Zeke has attended the CrossFit Games across four consecutive years (2016-2019) and is the proud owner of CrossFit Carv in Burleigh Heads, Queensland.
Zeke seems to have found a way to combine being a professional athlete, running a successful business and be very much present in his family life. He is making it work, and making it work well. What's his biggest secret? His number one fan and greatest supporter, Lauren. So as a tribute to this, on the eve of Mother's Day and with the launch of Reebok's 'versatile for all' Nano X , we sat down with Zeke to unpack the Grove secret to balancing it all.
In true, 'balancing it all' fashion, we caught Zeke en route to golf, with his family in tow and little Zephyr chatting away in the back seat; "This is my life" he says laughing, 'always on the move'.
Worlds away from a sunny Gold Coast morning in 2020, we kicked off the chat by asking Zeke what initially got him into CrossFit, and when he realised he wanted to commit to it full-time. 'I've always had a competitive streak' Zeke says, 'Rugby league was my first competitive outlet, but I hit a point where I had nothing more to give because I kept getting injured. Then, one day I stumbled across a CrossFit gym.' Despite placing incredibly well in his first CrossFit Open two weeks later, Zeke admits he had no idea what he was doing when he first jumped in. 'I had a crack, and the first couple of sessions I was absolutely exhausted, but I was hooked on the realisation that there were so many things I wasn't good at and the idea that I could just get better and better every day.' Thriving on the idea that he could compete against athletes all over the world through the CrossFit Open, Zeke says he was completely addicted to CrossFit from that point onwards, and the next year he excelled to place seventh at Regionals.
While developing into one of Australia's top CrossFit Games athletes might require great dedication to training and recovery, Zeke believes it's leaving his role as manager at a surf club and starting up his own CrossFit box, that gave him the freedom to commit to his training full-time; 'I realised the lifestyle I had as a manager at the pub didn't really suit me. As I became more competitive in CrossFit, it was increasingly challenging to find the energy to train after 13-hour shifts.'
He left his full-time job and got his Level 1 cert which allowed him to start coaching in a CrossFit box. This lasted a few months before he candidly admits 'I realised I didn't want to work for anyone so teamed up with two mates and opened my own CrossFit box so I could prepare to make the CrossFit Games'.
From there, Zeke qualified four times for the CrossFit Games, including in 2017- a year filled with incredible highs and lows.
'That year pulls on my heartstrings even now when I think back to it' he says, 'we had a newborn come into our lives at the same time I qualified for the Games. Parenthood was so new to both of us, and Zephyr arrived eight weeks prematurely. We now understand that's quite common, but back then we were new parents and with a birth that wasn't smooth sailing, it was very hard'.
First to admit that the Games wasn't the priority at that time, Zeke told us how his number one fan, wife, and brand-new mother Lauren, wouldn't let him quit on the Games. Seeing him succeed had been a dream they both shared. Zeke says that it was not going to the Games that was stressful, but instead, it was leaving his newborn and wife as he prepared for a three-week trip away. 'I'm super lucky that my wife Lauren is there.' As he consistently refers, she is his number one fan; 'She always says she's my coach and my best critic, but I wouldn't have been able to do any of it without her support and the support of her family. They stepped up massively while I was gone' he says.
To describe this period as a difficult time for Zeke and his family would be an understatement. As son Zephyr was released from hospital the day after Zeke departed for the Games, Zeke admits he was physically present for the 2017 Games, but his mind was back at home. 'There was a lot of guilt so the Games for me were a blur' he shares.
The return home was unfortunately not what he hoped as the pressure mounted when CrossFit Carv was evicted, and he had just 48 hours to relocate. 'I literally got off the plane, hadn't seen my family in weeks, and had to go and relocate the gym with my business partner which was so stressful' Zeke says. If that wasn't enough, when the move was complete, Zeke caught a strong virus which sent him into a coma. 'To be honest the whole thing makes you really take a step back and think about what's important in life. So, for me, coming back home and getting healthy and being with my family was number one. The CrossFit side of things was pretty far from my mind which was probably the best thing for me. It made me come back stronger because there was no stress attached to what I was doing.' CrossFit was fun and having been through so much it gave him enjoyment rather than adding pressure to their lives.  'As with what isolation is doing now, it gave me a deep appreciation for what we have, as well as a chance to kick back and rebuild.'  
Fast- forward to 2020, and Zeke is still balancing his busy life as father, husband, business-owner and  athlete, but says he knows where to go when he needs to reset and take a breather. 'This is why we're  having this chat now' he says laughing as he pulls up to the golf club. 'Golf is where I go when I need to  relax and forget about everything. I always feel refreshed when I get off the course, regardless of  whether I play well or not'. Integrating family in isolation through home-workouts, and as he travels  with his family to play golf together, it's clear there is no obvious separation for Zeke between time  with family and doing what he loves.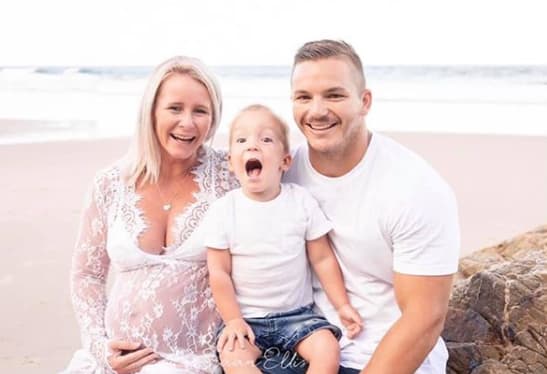 As we close off the interview, having visited moments of athletic prowess as well as proud moments in business and in life, we asked Zeke what advice he has for any athlete looking to live a versatile life.
How is it possible to achieve greatness in your sport, while also having time for family and work?
'Prioritising what's important to you is helpful' he says, 'it makes it easier to determine what you're willing to sacrifice and where you will put your time.' In regard to taking sport to a professional level he says 'there's an expectation now with newcomers to CrossFit that when they read these articles and see athletes like Rob Forte making the podium at regionals in his first year, that the progression to turning pro is incredibly fast. People need to remember that when we started, we did have a decent athletic ability backing us, but the talent pool then was much smaller because the sport was new.'
Zeke's advice is to have fun with the sport and don't rush it. In his words 'the moment I stop enjoying it, is the moment I'll stop doing it.'