RUNNING: A GREAT SOCIAL DISTANCING SOLUTION
No place to train at home? Zero gym equipment? Got Cabin fever? No problem.
During a time of widespread uncertainty and self-isolation it can be hard for some to find the motivation to leave the couch, let alone create a makeshift gym in the living room. Government regulations forcing the closure of gyms and a requirement to train at a distance no more than one other person, have severely disrupted the routines of many gym devotees, and mean it's time to reinvent our approach to fitness. 

It's certainly no surprise that many are now heading outdoors to run, and the number of virtual running races is climbing fast (pun intended). The current situation which we all are facing has forced us to pause and think about how we can try new ways of keeping fit and healthy by revamping our training routines. So, whether you're a veteran runner looking to improve your PB, or you're new to running and just looking for new ways to stay fit, here's why we think running is so beneficial during this unprecedented time worldwide.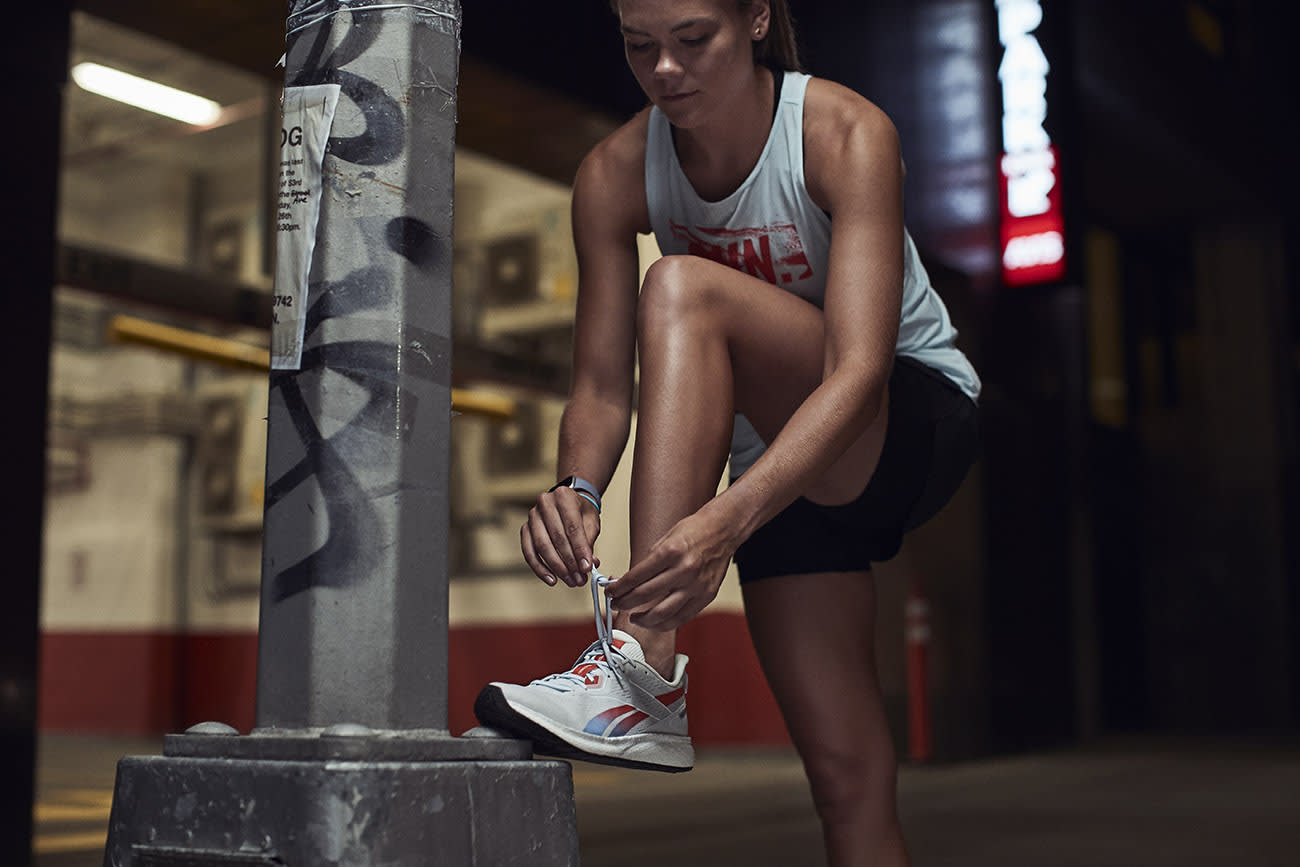 1. Cabin Fever Be Gone! 
Escaping the four walls of your home by heading outdoors for a walk or run, might not only help your sanity but could support your sleep. Simply being outside for at least 20-minutes a day is said to help improve sleep by balancing your hormones and circadian rhythm (which is affected by sunlight exposure). In fact, don't be fooled by a cloudy day, as some research suggests your body still soaks up vitamin D on these days, which can potentially ward off several diseases, depression, and muscle weakness.  
2. Social Distancing Best Practice 
Despite the temporary closure of many run groups and restrictions placed on outdoor bootcamps, you can be sure to meet the current social distancing guidelines if you head out for a solo jog on the trails or road. Provided you aren't running in a busy area, an outside workout on your own can be an incredibly meditative practice as it allows you to tune into your surroundings and tune out from your to-do list, and giving you permission to pause. On the flip side, a solo run can provide you with uninterrupted time to work through your schedule while also giving you space to breathe which improves your perspective on anything troubling you. 
3. Enjoy Each Stride in Comfort  
If your daily run is what's keeping you motivated, or you're finally ready to give the sport a try, then it's important you feel comfortable in order to mitigate injury and stay on track with your progress. Find a shoe that will allow you to hit your speed goals in lightweight comfort; we like Floatride's due to the Floatride foam which is responsive to your movements throughout your gait cycle, providing support as you take every step. Motivation and consistency are paramount to running progress, so make sure you're hitting the pavement in comfort so it's easier to stick to your running schedule.   
4. Virtual Races 
Training for an event can be an incredible motivator when it comes to keeping yourself accountable to a fitness regime and pushing yourself.  While many scheduled events have now been cancelled or postponed, some groups are moving their races and/or competitions to the virtual realm.  
From Friday the 10th of April, Reebokau launches the #KMADAY initiative. This challenge encourages you to complete 1km of any activity (could even be a 1km walk around the block!) across ten days- concluding on Sunday 19 April. To enter all you need to do is complete the 1km and post to Instagram using the hashtag #KMADAY. Simple! #KMADAY is dedicated to reminding us about the power of community and movement, especially during difficult times.  
Whether you're looking for a way to de-stress from your day, train outdoors while still meeting the social-distancing rules, or turning your quarantine into a positive by improving your fitness, running can help you.  
So, put on your best supportive bra (ladies- PUREMOVE is your answer), lace up your Floatride runners, pop-on your favourite playlist and energise your body and mind with a solo run.