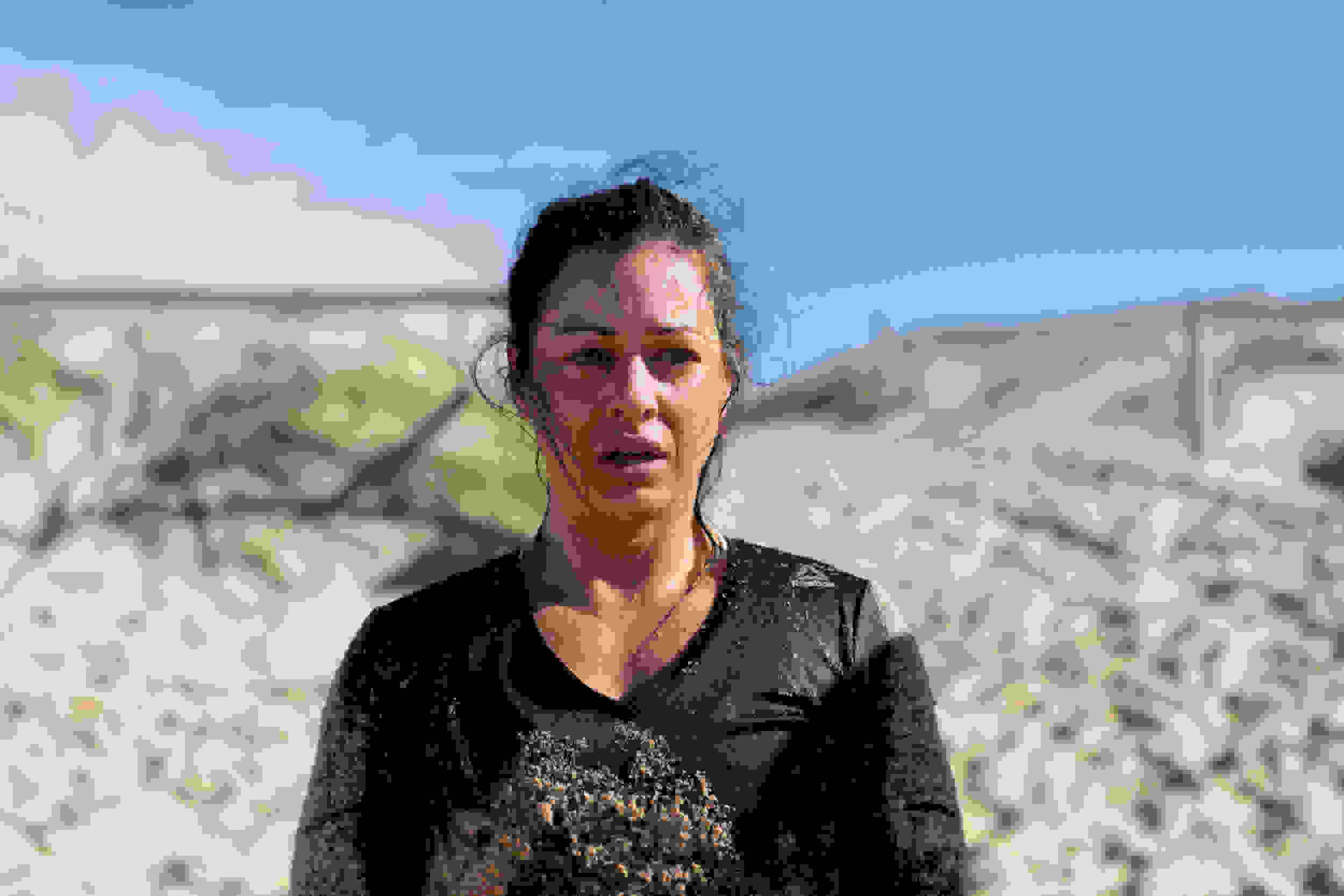 Hitting broke - With Jenna Louise
"I've never experience 'can't' before…until now."- Jenna Louise
In some form or fashion, we come across challenges as we walk through life. Ones that place demand on our mind and body, that evokes a new way we look at certain things.
But it's normally unconscious challenges.
Ones that appear when we least expect them. That act swiftly, like the downpour of torrential rain as we believed it safe to walk instead of taking the car.
But have you ever volunteered yourself to be placed in a very situation knowing, whole heartedly, you just might reach your limit? Your breaking point?
It's quite difficult to fathom. Being immersed in something stressful. Something painful. Because it's unwarranted on the body. On our mind. It places us into foreign waters. And we as humans, don't like the uncomfortable.
If you aren't already one set of the 30,000 + and growing Instagram eyes upon full-time mind, body & fitness enthusiast, Jenna Louise. It's now time to meet a Reebok athlete who decided it was time to raise her hand and say 'I'll go'. In hope to see things a little differently.
WARNING: This isn't your typical glamorous weekend getaway.
The setting = Gym / Barracks / commando base in NSW.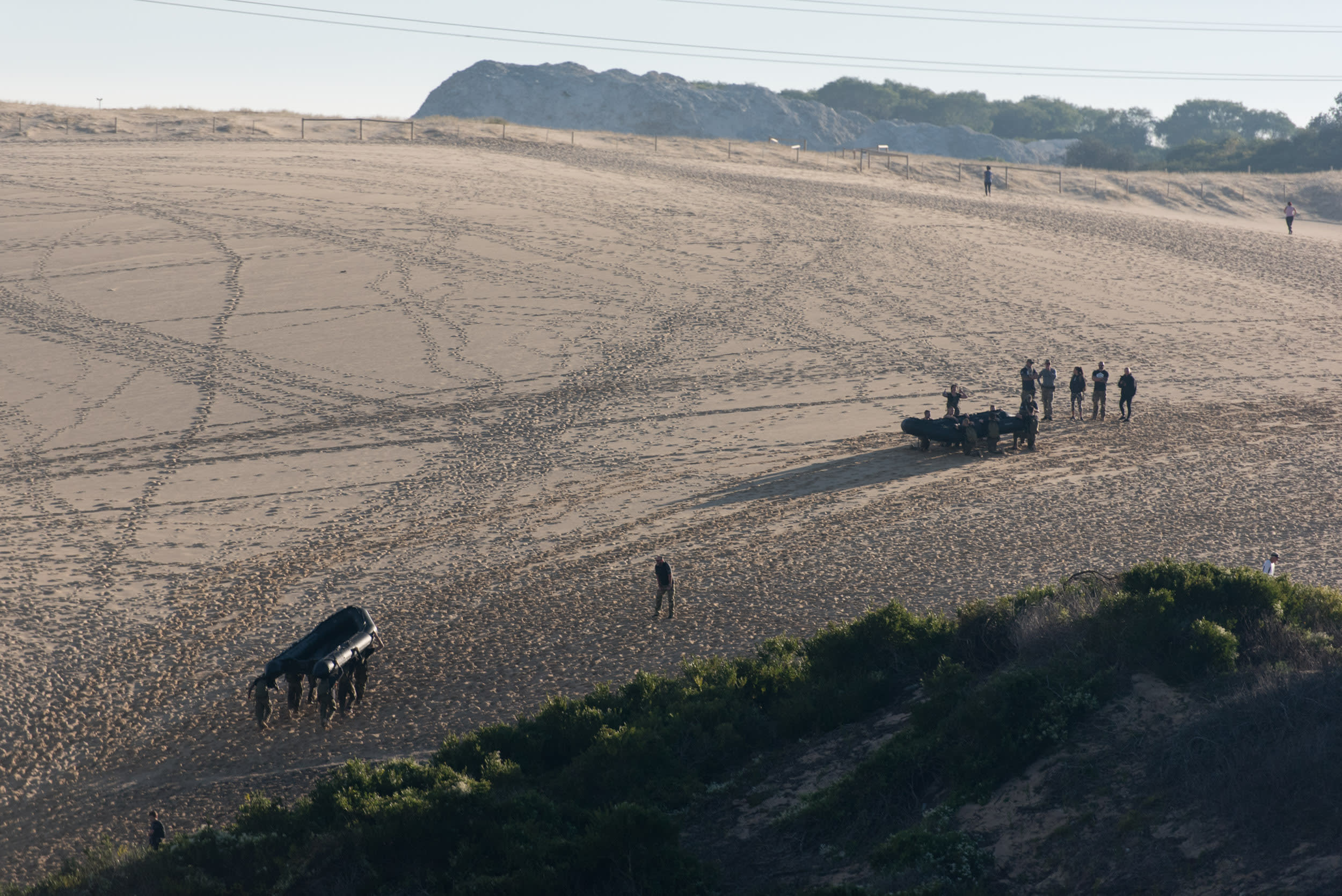 The tour guides = Former Military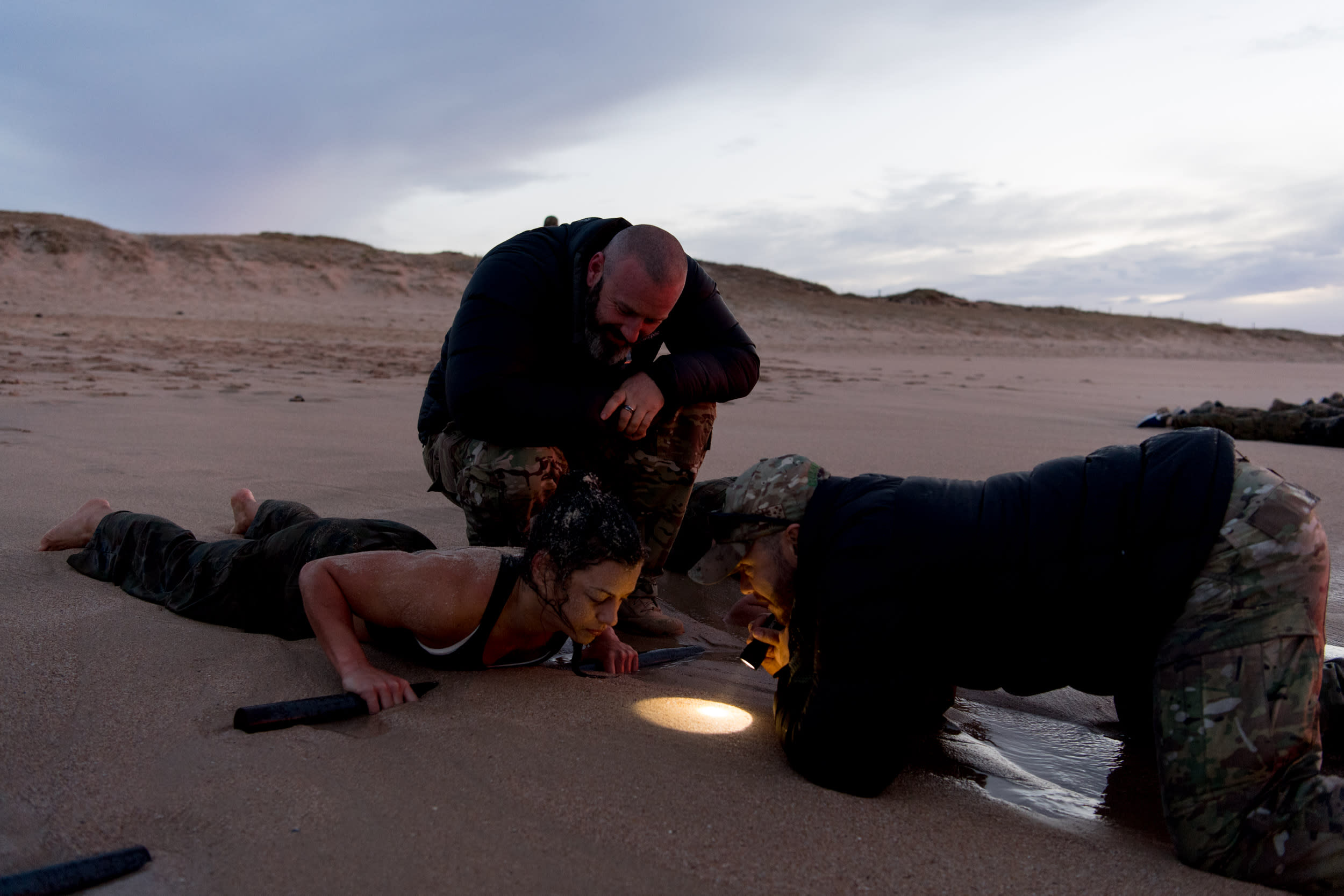 The Duration = A weekend that would push mind, body and soul to limits unknown.
Bedtime = Ah, we don't think so.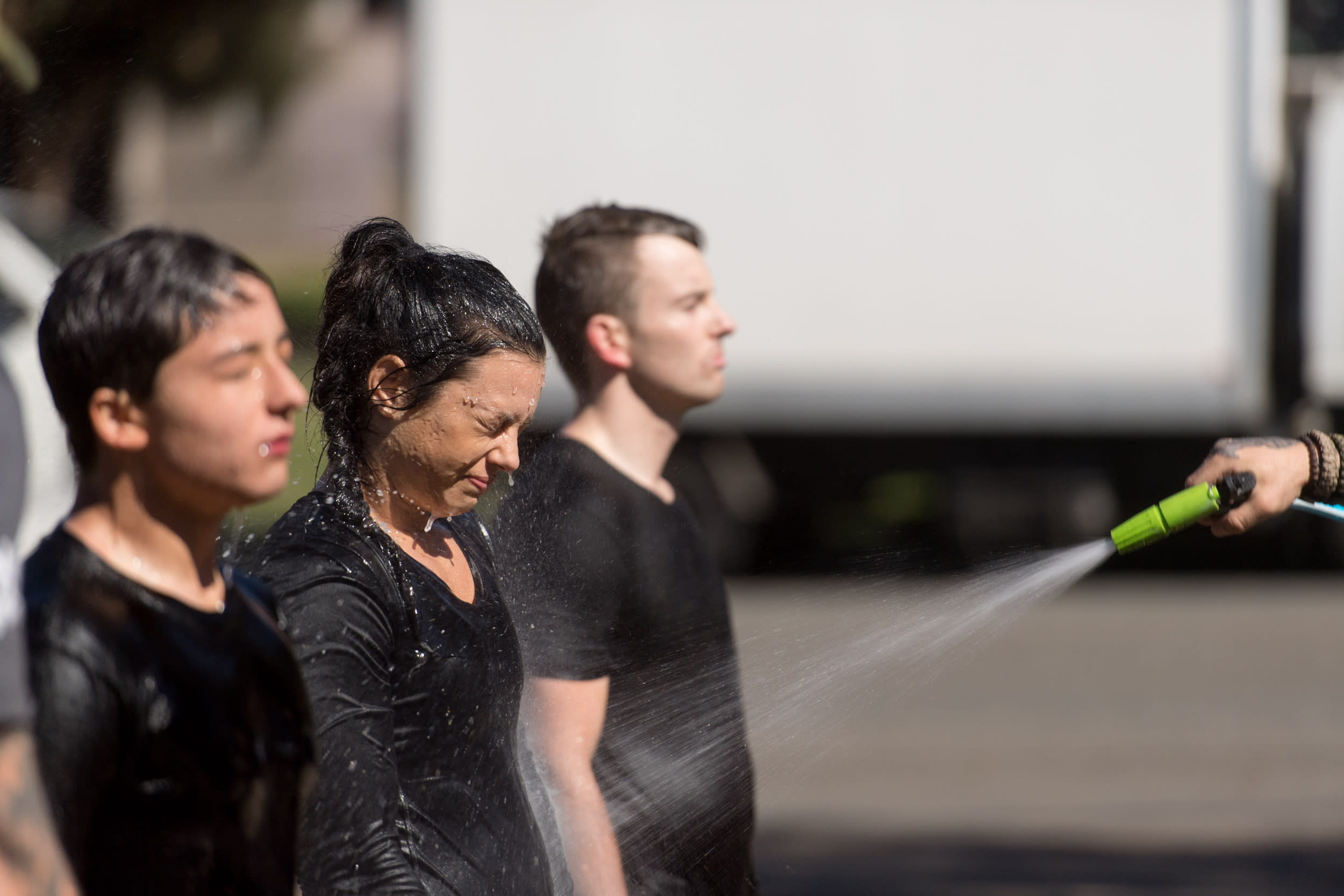 The Outcome =  A sunrise to remember.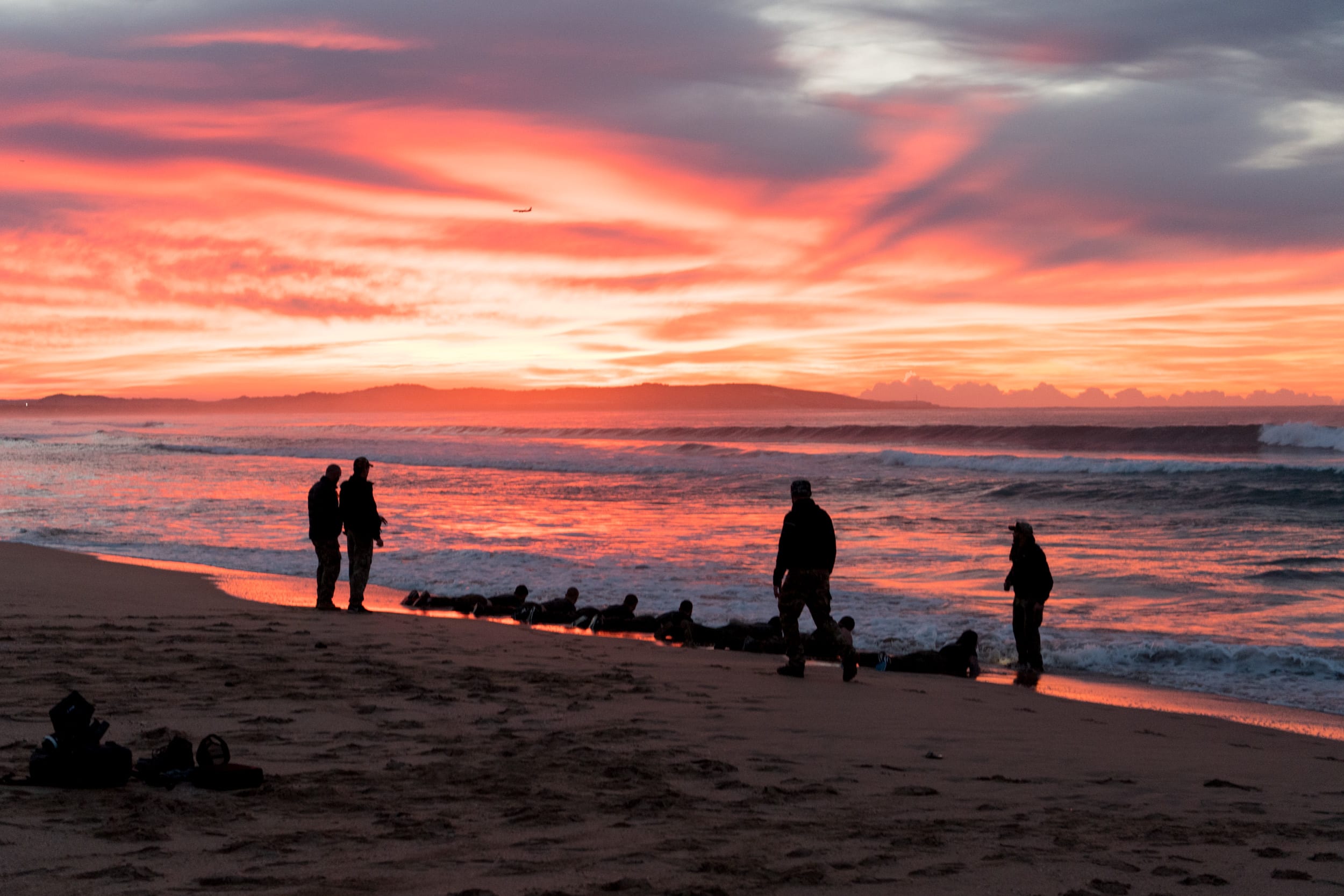 30 signed up yet only 15 hearts showed. It was going to be a weekend compiled of early morning wake up calls.
" They literally came in smashing and banging on things and yelling at the top of their lungs"
says Jenna.  Terribly demanding fitness sessions both indoor and outdoor. Military styled missions that would push both Team Alpha and Team Delta to breaking points. "I saw grown men Cry. "
It was more than just a challenge, it was life changing according to Jenna.  "I've never experienced can't before…until now. My soul left me on that beach at 4.00am."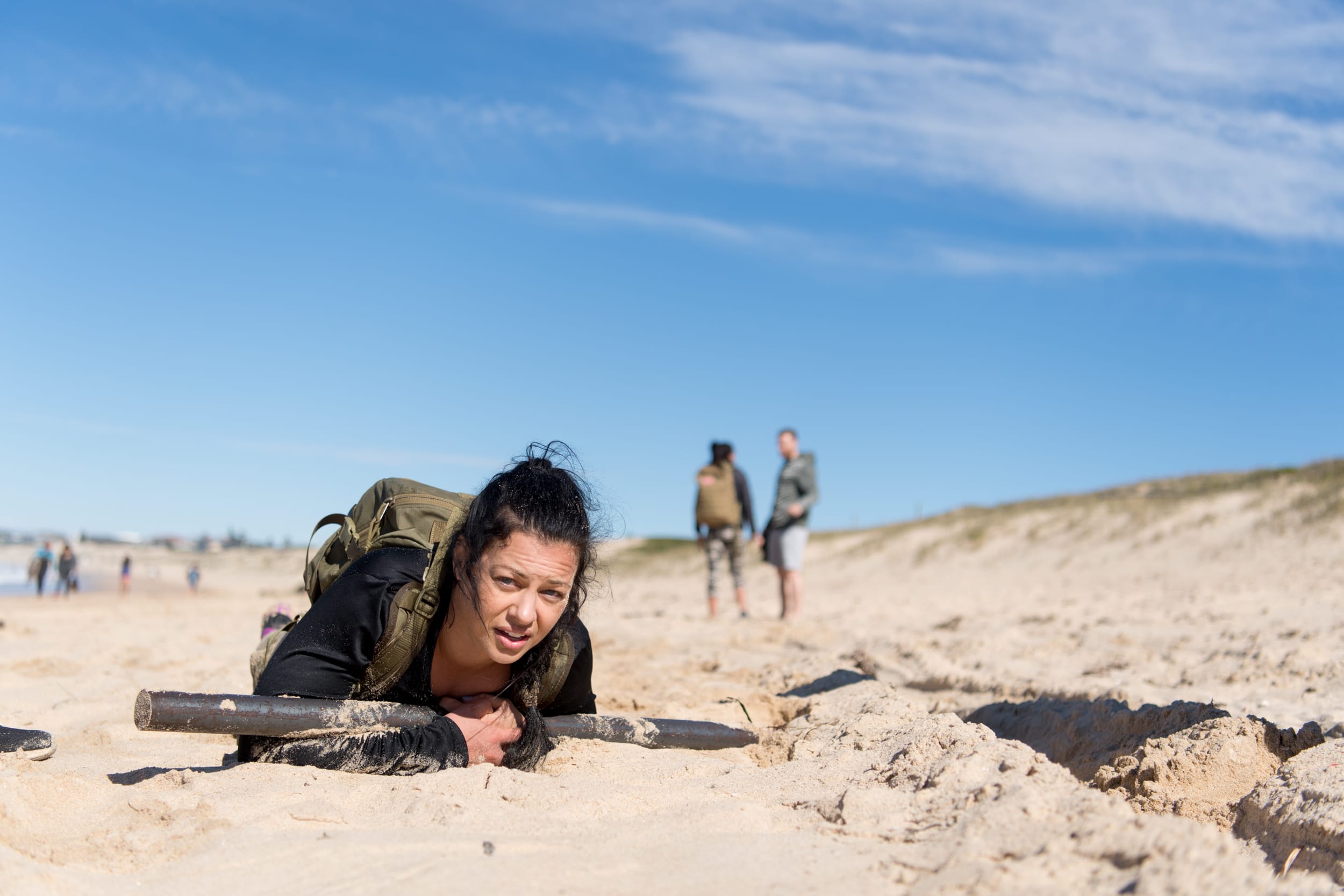 As a prominent gym lover, Jenna is never one to be foreign to a pain barrier or two. In fact it's part of who she is. But throw in sleep deprivation. Fatigue. Being tricked into bed at 3am only to be woken again at 3.20am Sunday morning. Thresholds just don't exist.
She recalls the moment in the wee hours of Sunday morning, amidst the yelling demands of commanders, crying internal neighbouring pleas from her team members, that was the sole purpose for raising her hand in the very beginning. Although it hurt so much so.
Those will be cold water chills and the deepest of sand ridden journeys that Jenna Douros will never forget. But waves she is forever glad she's now ridden.
Sometimes the most soul testing, moments of collapse and periods of 'I just can't anymore'. Are what's required to see that beautiful sunrise beyond our tears. The one we ultimately, never, ever…forget.
Have a challenging moment to share? Tag us @reeboknz in your moment. Let's see your sunrise. Stay up to date with Jenna's journey as well via instagram @jennalouise_jl